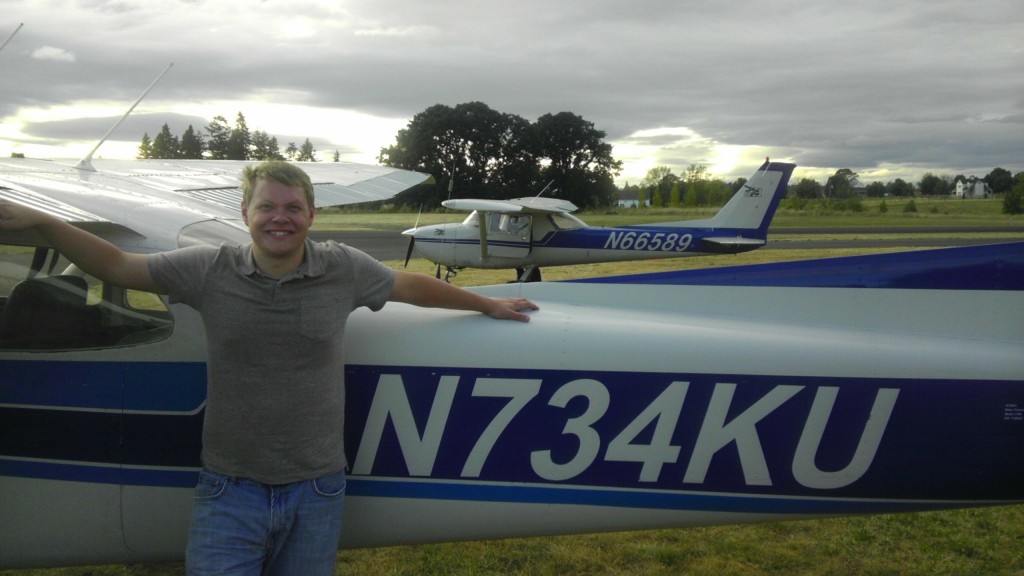 After taking over two and a half months from flying, I finally got to get myself in the cockpit of a plane again to go flying.  Though I told myself I wouldn't go fly again until I finished my written test, I also knew I didn't want to waste such a beautiful summer due to my lack of studying.  So I allowed myself to get back in the air and even land at a new airport.
Getting Back Into Flying
Though I've soloed before, it had been sometime since flying, so I wanted to make sure I was still able to do it and therefore I had my instructor, Rick Payne, go on up with me.  I was surprised about how much I was able to remember which happened to be most of it.  There were a few things here and there that Rick had to remind me of, but overall things went fairly smooth for how windy it was that day.
I took off without a problem and planned on flying to Aurora Airport and then to McMinnville and back to Twin Oaks for the Triangle of Death run, but instead I flew to Aurora, then to Mulino, and back to Twin Oaks.  The flight into Aurora was going the other way than what I was used to landing, but other than a few timing issues, I was able to get down a few landings and make my way over to a new airport for me, Mulino Airport (4S9).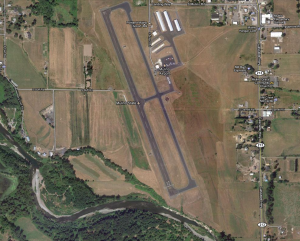 Though there were a number of trees around the Mulino Airport, I really enjoyed flying in and out of this airport.  When landing on runway 32, you fly over the nearby river and onto the runway which looks amazing.  The runway is over a thousand feet longer than Twin Oaks and about fifty feet wider which made landing there much easier; especially with how much of a crosswind I had to deal with.
New airport and all however, I was able to get the plane down and take off without any problems.  Just need to watch my corrections with my ailerons when dealing with a crosswind.  Even still, I had a blast with the new place.
I landed just a couple times at Mulino before taking off back to Twin Oaks.  I had a nice landing on runway 20 at Twin Oaks and finished a nice 1.3 hour long flight on a high note.
Finding The Need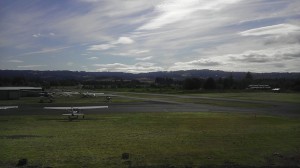 I needed this flight.  I needed to remember why I was studying so much.  I needed to remember that this was something I loved to do and therefore, though spending time with friends and socializing in general is more fun than staying inside studying; doing all that isn't going to get my up in the air and allow me to share this with my family and friends.  I needed to remember all of this.
My time is finally freeing up again due to sports ending and having a break between them starting back up.  Other than some busy weekends, my weekdays are quite free and therefore I should be able to get a lot of studying done as well as my practice written tests finished up.  As long as I score 85% on a few, then my instructor is going to let me go on and take the written test ($150).  All I need to do is score at least 75% and I'll be able to pass.  I'm hoping for 90% though!!!
Wish me luck with finishing this – very demanding – adventure!
Logs:
Flight Time: 1.3 Hours
Landings: 6
Other Shots